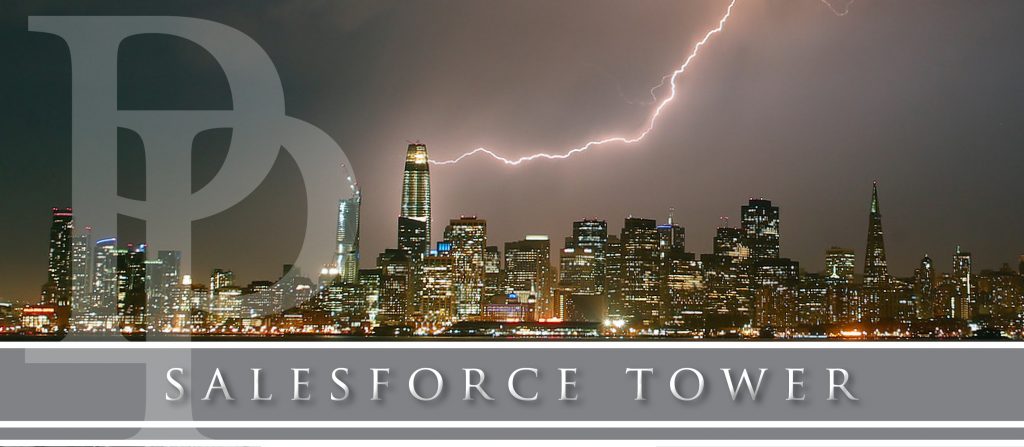 The Salesforce Tower is a landmark addition to the downtown San Francisco skyline and is slated to become the tallest building on the West Coast, with its crown soaring to a height of 1,070 feet. The tower will be the focal point of a massive 145-acre development complete with hotels, retail space and a transit center serving as the northern terminal of the state's high-speed rail project.

After a four year investment, work at the Salesforce Tower in downtown San Francisco is quickly coming to a close. With only two men remaining on the project, Project Manager, Mike Carter can finally see the end in sight.

Pan-Pacific designed the core plumbing of the project along with the shell restrooms for 60 floors with independent heating loops on every 6th floor. In addition to the core plumbing, Pan-Pacific designed storm water filtration for irrigation and reclaimed water use.

Finishing stages include miscellaneous change order work, startup of the storm water filtration system, and owner training. It is likely that there may be a black water system, as well as redoing the plaza direct for Hathaway Dinwiddie.

The success of the project was lead by General Foreman, Tom Pearson, and his two Foremen, Chris Shore and Brandon Barnum.