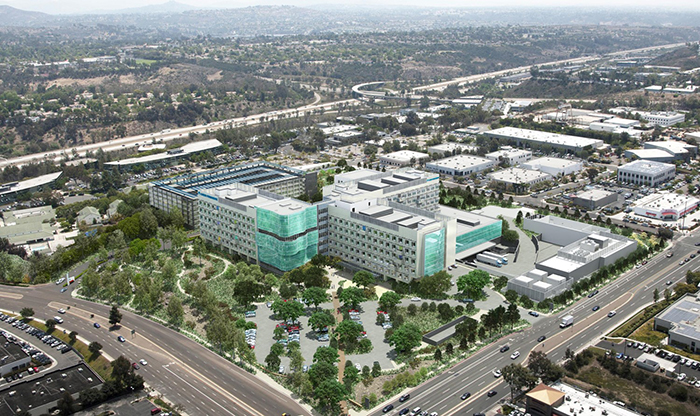 As KPSD is getting close to the end, Project Manger Chris Young, provided a recap of what they have accomplished to date. And its impressive to say the least. Demo of the existing county facility (consisting of over 80,000 soft) began in January of 2013. Since that time the team has assisted in design (or more accurately put designed) and built out over 700,000 sqft of heath care space. Currently they are setting the last 30 or so fixtures and starting up the last of the equipment. Chlorination, backflows, balancing, punch list, & commissioning are essentially what is left. Project Overview
Hospital (550,000 sqft facility w/ 321 beds)
Energy Center (36,000 sqft facility)
HSB (55,000 sqft facility)
Site (20 acres)
MOB (70,000+ sqft facility)
Total – 711,000 sqft
Fun facts:
To date we have put over $44 Million dollars of work in place on the campus.
We have submitted and processed over 150 billings.
We have logged over 343,000 manhours on the project to date. That's over 164 years of full time employment for one person.
We have submitted over 248 submittalpackages.
We have issued over 2,700 PO's.
We have generated and fabricated over 9,000 spools.
We have installed over 58 milesor 311,000 LNFT of pipe.
We have tightened over 51,000no hub bands.
We have brazed / soldered / grooved over 143,000joints.
We have placed 6 large UG tanks(4 domestic water tanks & 2 fuel oil).
We have set over 1,300 fixtures.
We have processed over 1,200 inspections.
To top it all off KPSD is ahead of schedule and under budget.
For those of you who like video's here is a link to the most current progress video from April.
 It will take a minute to download, but it is worth the watch. There are still a few months of hard work ahead and the challenge of commissioning, but the project is in a good position because of its team. Incredible job, KPSD!