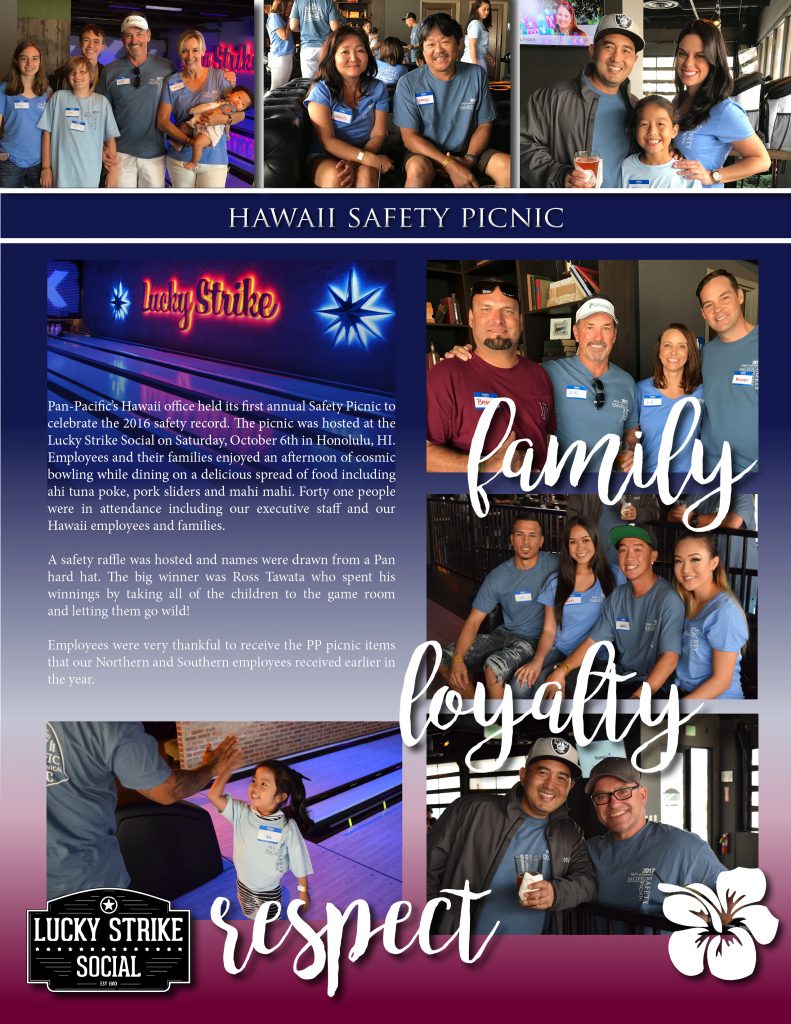 Pan-Pacific's Hawaii office held its first annual Safety Picnic to celebrate the 2016 safety record. The picnic was hosted at the Lucky Strike Social on Saturday, October 6th in Honolulu, HI. Employees and their families enjoyed an afternoon of cosmic bowling while dining on a delicious spread of food including ahi tuna poke, pork sliders and mahi mahi. Forty one people attended, including our executive staff and our Hawaii employees and families.

A safety raffle was hosted and names were drawn from a Pan hard hat. The big winner was Ross Tawata who spent his winnings by taking all of the children to the game room and letting them go wild!

Employees were very thankful to receive the PP picnic items that our Northern and Southern employees received earlier in the year.