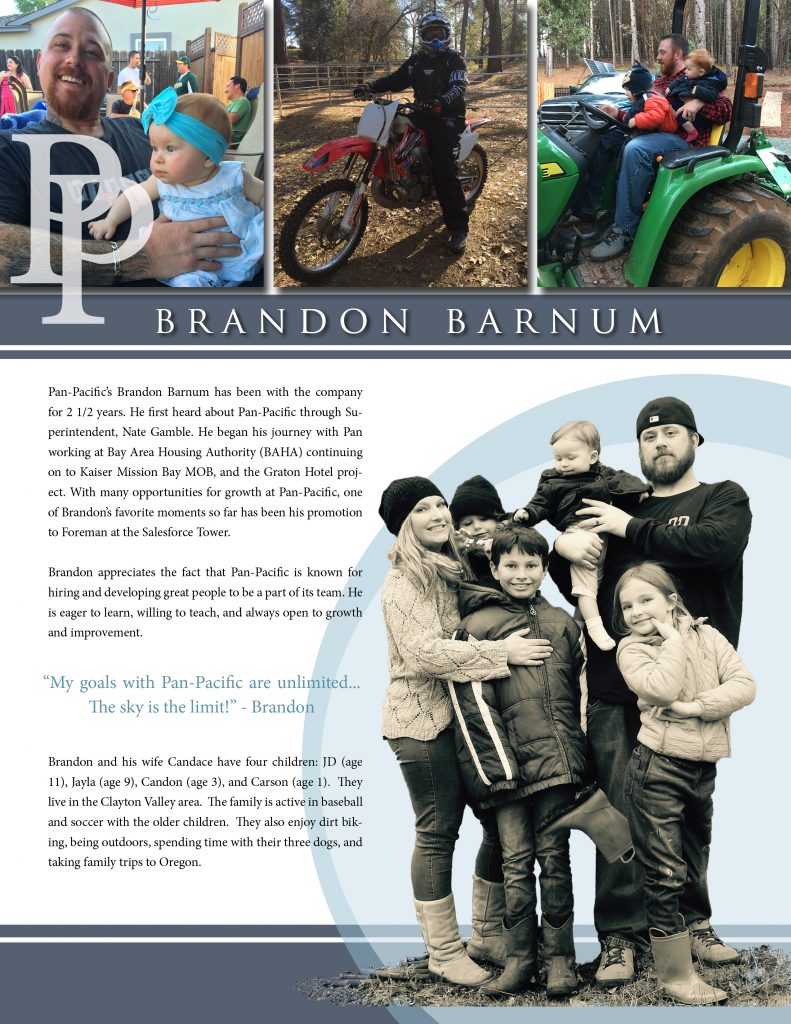 Pan-Pacific's Brandon Barnum has been with the company for 2 1/2 years. He first heard about Pan-Pacific through Superintendent, Nate Gamble. He began his journey with Pan working at Bay Area Housing Authority (BAHA) continuing on to Kaiser Mission Bay MOB, and the Graton Hotel project. With many opportunities for growth at Pan-Pacific, one of Brandon's favorite moments so far has been his promotion to Foreman at the Salesforce Tower.

Brandon appreciates the fact that Pan-Pacific is known for hiring and developing great people to be a part of its team. He is eager to learn, willing to teach, and always open to growth and improvement. He says, "My goals with Pan-Pacific are unlimited... The sky is the limit!"

Brandon and his wife Candace have four children: JD (age 11), Jayla (age 9), Candon (age 3), and Carson (age 1). They live in the Clayton Valley area. The family is active in baseball and soccer with the older children. They also enjoy dirt biking, being outdoors, spending time with their three dogs, and taking family trips to Oregon.